Statements can be generated via your Checkr profile for each month.
First, select "More" from the Home tab. Select "Statements" from the menu.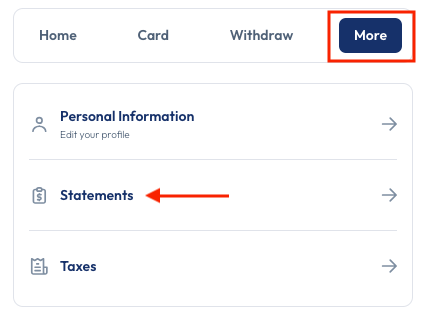 Next, select a month for which you would like to generate a statement.
Once the time period has been selected, a .pdf file will download to your device. Select the file to view.
If accessed within your company app or site, the statement will be sent to the email connected to your profile.