Yes! To review recent card transactions, navigate to the "Card" screen. Once selected, you will see a list of recent transactions at the bottom of the screen.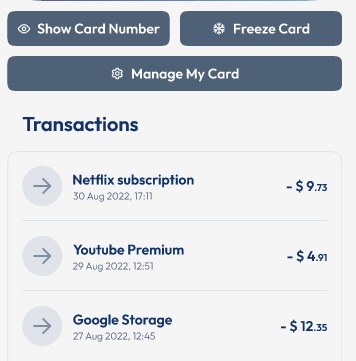 To view all transactions, select the button at the bottom of the home screen labeled "transaction history'.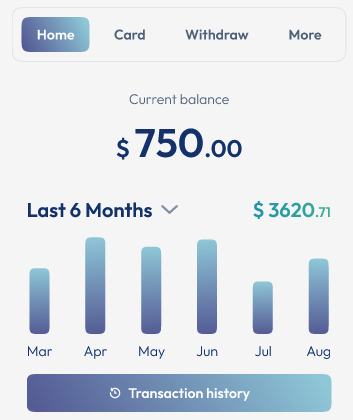 A full summary list with a search bar will appear.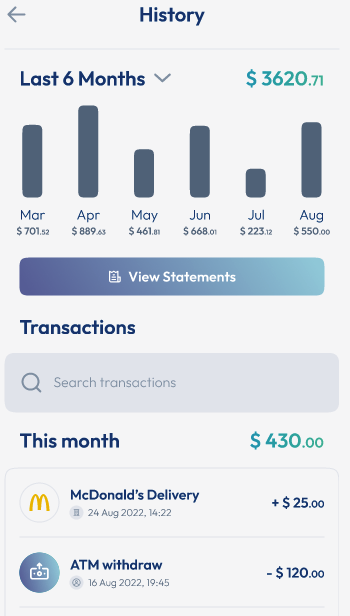 Note: Visuals above are renderings of the in-product experience created by the Checkr Pay team. As Checkr Pay customers can customize the look and feel of the app experience, some colors, fonts, and copies may appear differently in your specific gig platform.