To update any contact information, select "More" and Personal information. Use the button to launch the help center or submit a support ticket. You may also visit support.checkrpay.com, scroll to the bottom, and select "create ticket".
Note: Updating your contact information update your personal information for the Checkr Pay platform only. To update your information with your gig partner, you may need to contact them directly.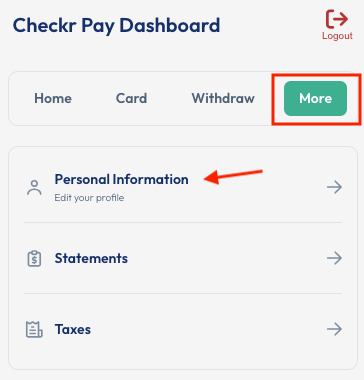 Note: Visuals above are renderings of the in-product experience created by the Checkr Pay team. As Checkr Pay customers can customize the look and feel of the app experience, some colors, fonts, and copies may appear differently in your specific gig platform.