Yes! Checkr Pay is legally required to display legal disclosures and consents via web experience.
From the home screen, navigate to the "More" tab. From the More tab, scroll to the bottom of the page where you will find an option titled "Legal."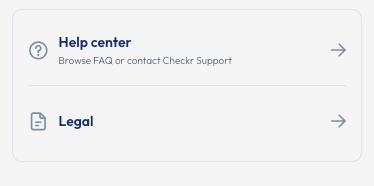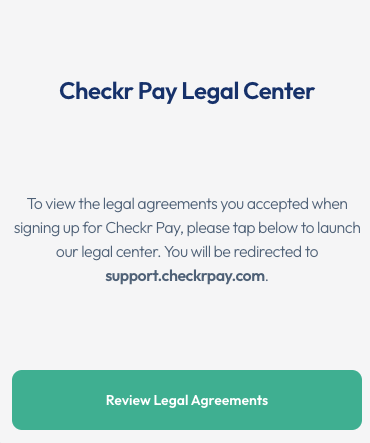 By selecting "Review Legal Agreements", you will be redirected to a page that displays all Terms of Use connected to the Checkr Pay product, as well as our User Privacy Policy.
You may also select this link to review them here: Checkr-Pay-Legal-Center
Note: Visuals above are renderings of the in-product experience created by the Checkr Pay team. As Checkr Pay customers can customize the look and feel of the app experience, some colors, fonts, and copies may appear differently in your specific gig platform.